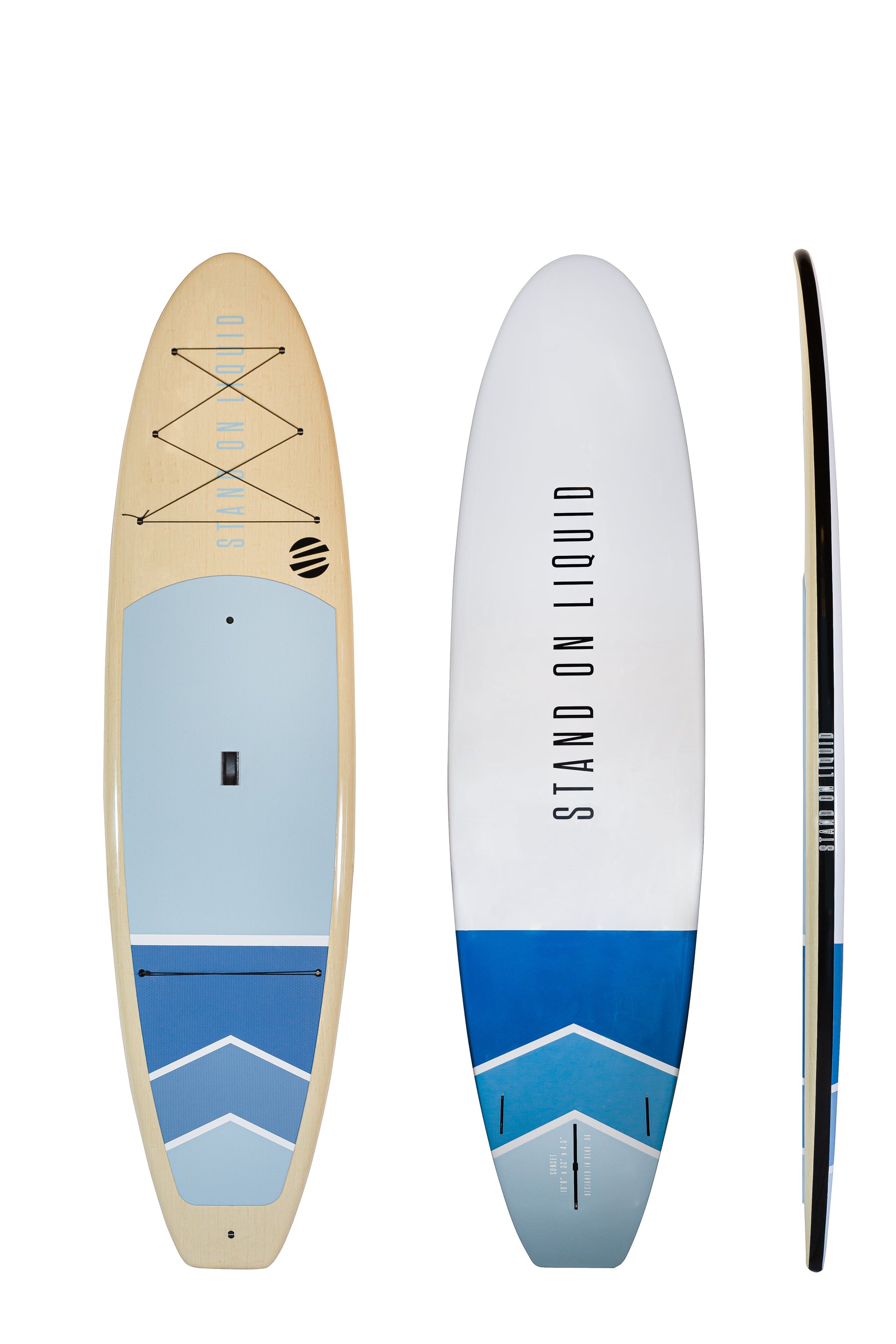 Stand on Liquid Sunset 10'6" SUP

The redesigned Sunset 10'6" all around paddleboard features the most durable construction in the Stand on Liquid lineup. The Polycarbonate thermoformed sheets and ABS rails provide ample protection and impact resistance, reducing the need to worry about dings and dents. The Sunset provides ample stability and float and and is perfect for high-use paddling environments.
FEATURES:
- Thermoformed ABS/Polycarbonate construction
- Ultra-durable and impact resistant
- Nose tie-down points for gear storage
| | |
| --- | --- |
| Board Type | All Around |
| Length | 10'6" |
| Width | 32" |
| Thickness | 4.8" |
| Volume | 205L |
| Weight | 27 lbs. |
| Fin System | Single Fin |
| Deck Pad | Croc Skin EVA Foam |
| Construction | ABS/Polycarbonate thermoform sheets over a closed-cell EPS foam core and PVC reinforcements |
| Skill Level | Beginner |
| Recommended Weight Capacity | Beginner: Up to 180 lbs. / Intermediate: Up to 205 lbs. / Advanced: Up to 225 lbs. |
| Stability Rating | 13 |
| Manufacturer Warranty | 1-Year |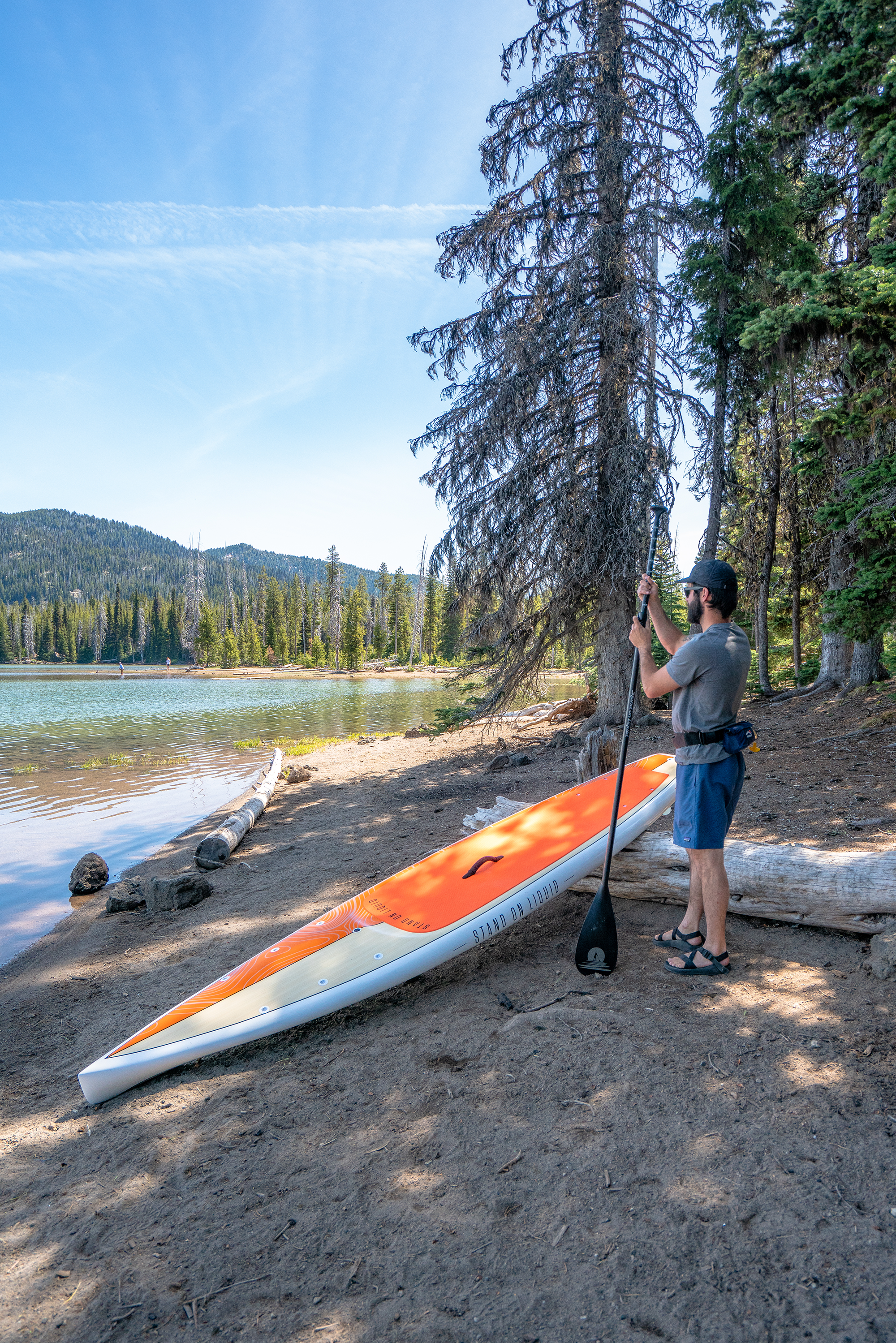 Our best performing SUPS
Elegant Efficiency
Beautifully constructed for
Speed & Tracking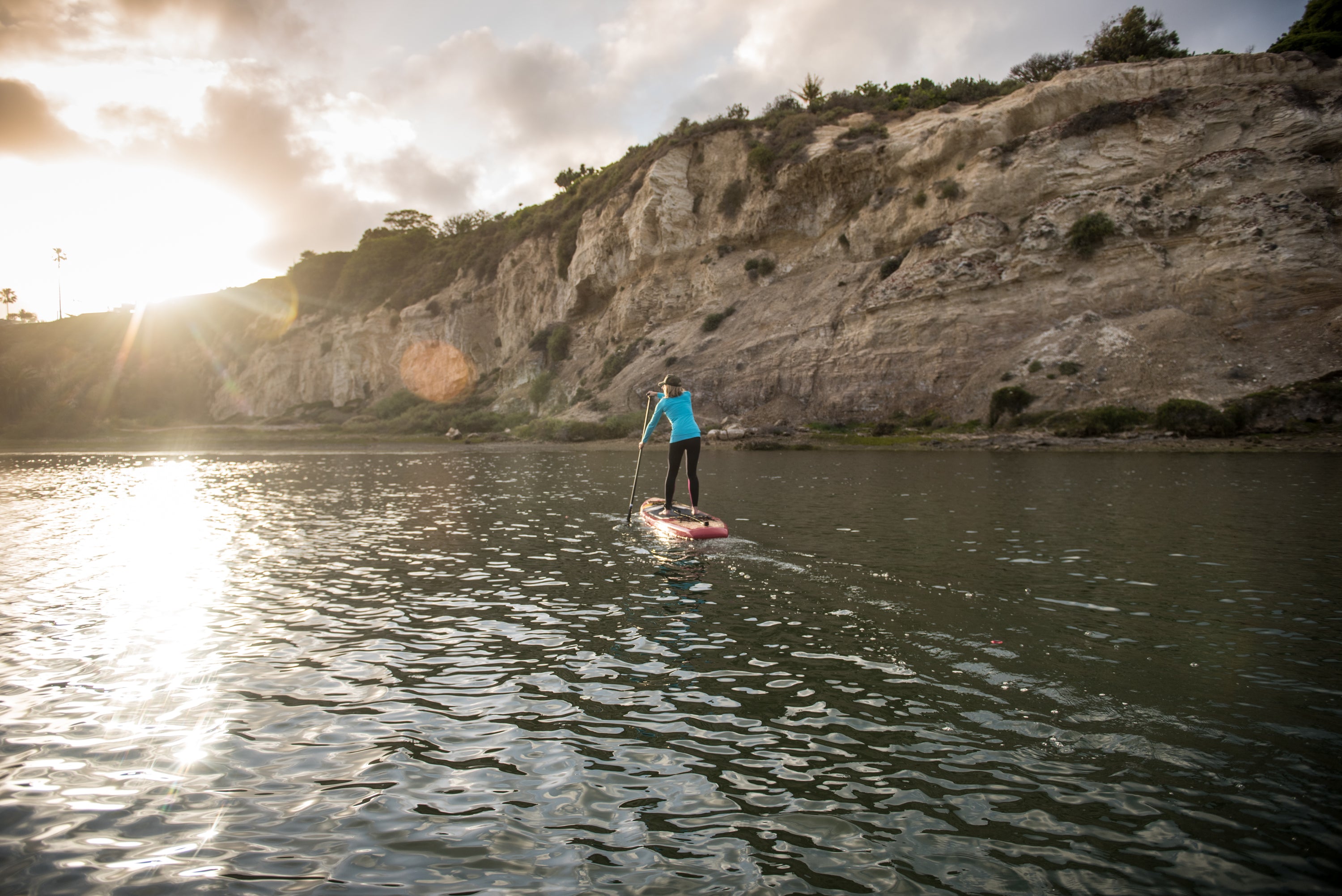 Your board. Your adventure.
Embark and Explore
Customer Reviews
05/17/2022
Tony

United States
I recommend this product
Blue and Green Sunsets
Experience at the store and on the water were great. Picked up one blue and one green sunset on our road trip through Bend. The boards took all kinds of abuse, mostly hitting rocks at Lake Tahoe and dropping out of my rig...just scrapes no holes. The boards paddled great. Really glad I purchased.
06/17/2022
Sarah D.

United States
I recommend this product
Sunset
Great experience! We first rented and then came back to the store to buy the same boards. We love them because they are so easy to balance on. I also don't worry about damage because they are made from a hard plastic but are not hollow. I would say the weight is neither light or heavy. We do most of our paddling at Elk Lake so our carry distance is easy.
07/07/2022
Ernie

United States
easy to paddle
I initially rented this board from Stand on Liquid and enjoyed the board so much I decided to buy one after returning my rental. The rental boards looked to be in good shape when I got them so I knew that in a non-rental situation the board would hold up for my family and I. Thanks for the great experience Stand on Liquid.
08/20/2022
Danny

United States
I recommend this product
Two Sunset Boards
I rented a couple of the Sunsets for the day for my family. We liked them so much we bought 2 of them. They are easy to balance on. We dropped one of them in the parking lot and no damage other than a scratch. These boards are tough! Family and I are new to paddle boarding but the boards are easy to paddle for us. I recommend to any beginner or someone that wants a tough rugged board.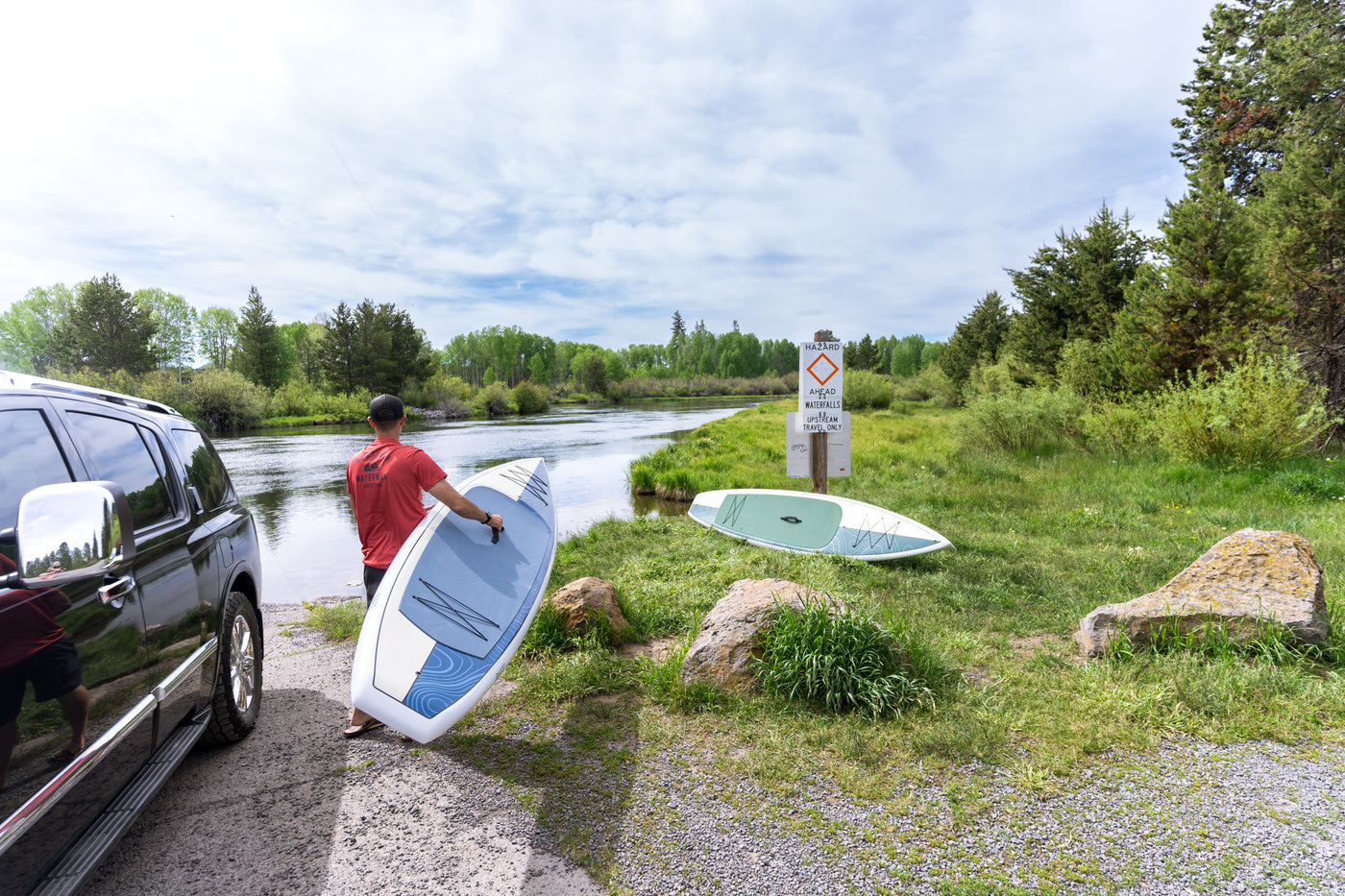 Not ready to buy?
SUP Rentals
Whether you choose to paddle the Deschutes River through the Old Mill or head up to the Cascade Lakes, come pick up your reserved paddleboard at their shop and they'll help you load your car with the necessary straps and pads for most vehicles. The storefront is conveniently located near downtown Bend and along the Cascade Lakes Highway — the gateway to Mt. Bachelor and Central Oregon's beautiful Cascade lakes.