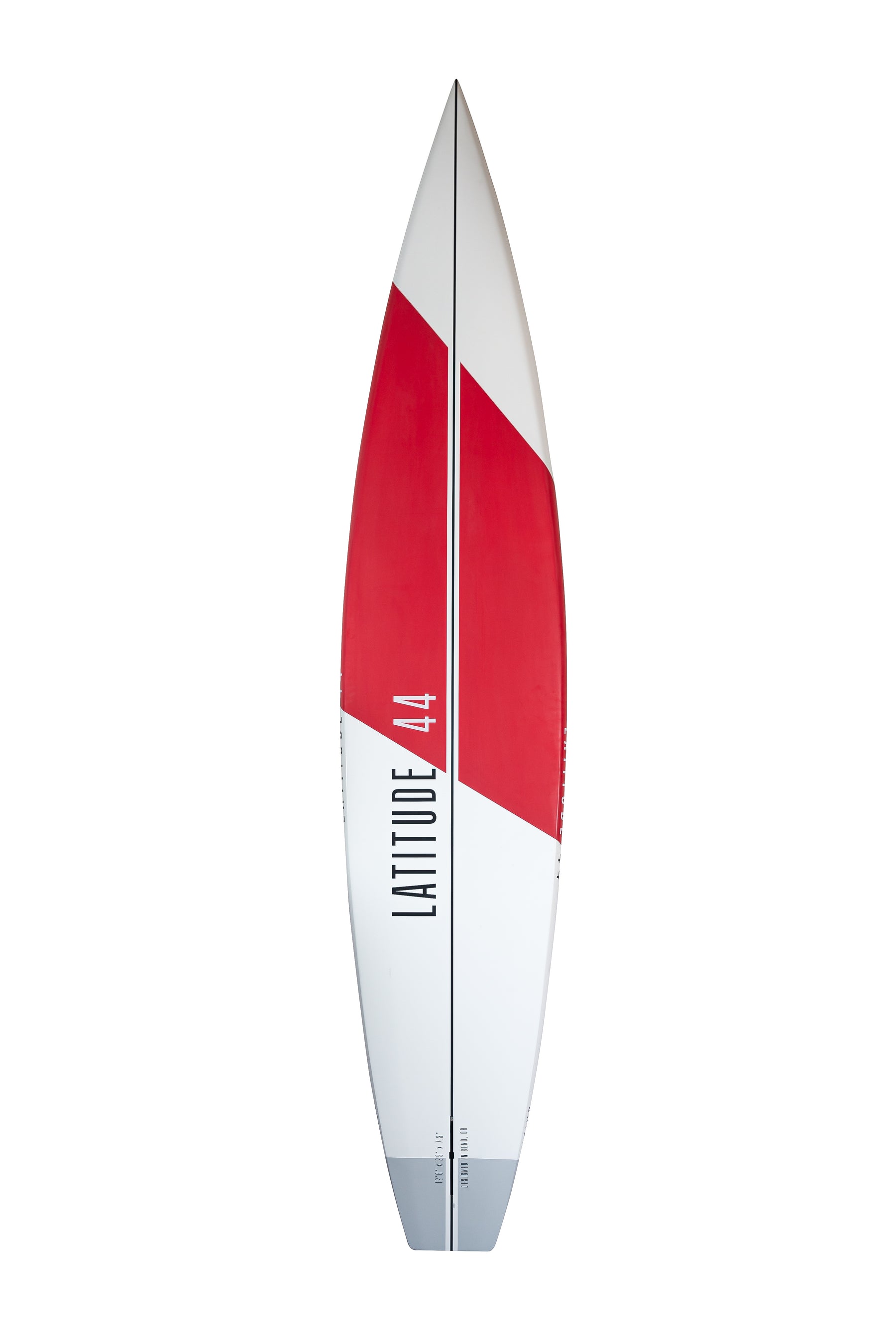 Latitude 44 Orion 12'6" SUP

As the lead missile in the Latitude 44 carbon board family, the Orion is blistering fast. The Orion's dimensions and shape were labored over, tweaked here and there for hydrodynamic efficiency, drag minimization, stability, and desired experience on the water.  It's amazing how paying attention to physics can result in an object that one intuitively knows is beautiful in both form and function.
The Orion's 12'6"x 29" x 6.5" dimensions are only one part, albeit an important part, of many that add together to make the board fast and easy to paddle. While the Orion could certainly be raced (and we anticipate a bunch will be), this board's 29" width (carried in a long gradual taper to the blunt back) allows it to avoid the tippy feeling of a typical race board. The Orion is stable so that you can put your full strength into your paddle stroke.
The Orion paddles exceptionally well on flat water, but thanks to its shallow rocker design, it's equally at home in offshore chop. Think down winding the swells along the NaPali coast or on the mighty Columbia River. Notice that the Orion has a lot going on with its shape. Volume is pushed into the top side of the nose which, in turn, allows the deck area to be recessed and carried thin to the back of the board – which aids stability. The croc-skin textured foam deck pad keeps your toes comfy for the distance and provides the grip to keep you secure even under the most aggressive paddling sessions.
The sum of these parts is the beautiful Orion.  There's an air of superiority about the Orion that we like and that we think is well deserved for its class. Fast and stable with an easy efficiency over the water. We are glad to report that the Orion has an oh-so-beautiful glide, the kind that we live for and the reason for our addiction.
The graphics on the Orion are so new school art – fresh and bold, no clutter.  The airbrushed matt finish perfectly complements the board. 
FEATURES:
Fin Included
Carbon construction
Recessed Standing Area
Croc-skin textured EVA deck pad
6 tie-down points
| | |
| --- | --- |
| Board Type | Tour |
| Length | 12'6" |
| Width | 29" |
| Thickness | 7.3" |
| Volume | 289L |
| Weight | 29 lbs. |
| Fin System | Single Fin |
| Deck Pad | Croc-skin Textured EVA Foam |
| Skill Level | Intermediate to Advanced |
| Recommended Weight Capacity | Beginner: Up to 200 lbs. / Intermediate: Up to 225 lbs. / Advanced: Up to 245 lbs. |
| Manufacturer Warranty | 1-Year |
| | |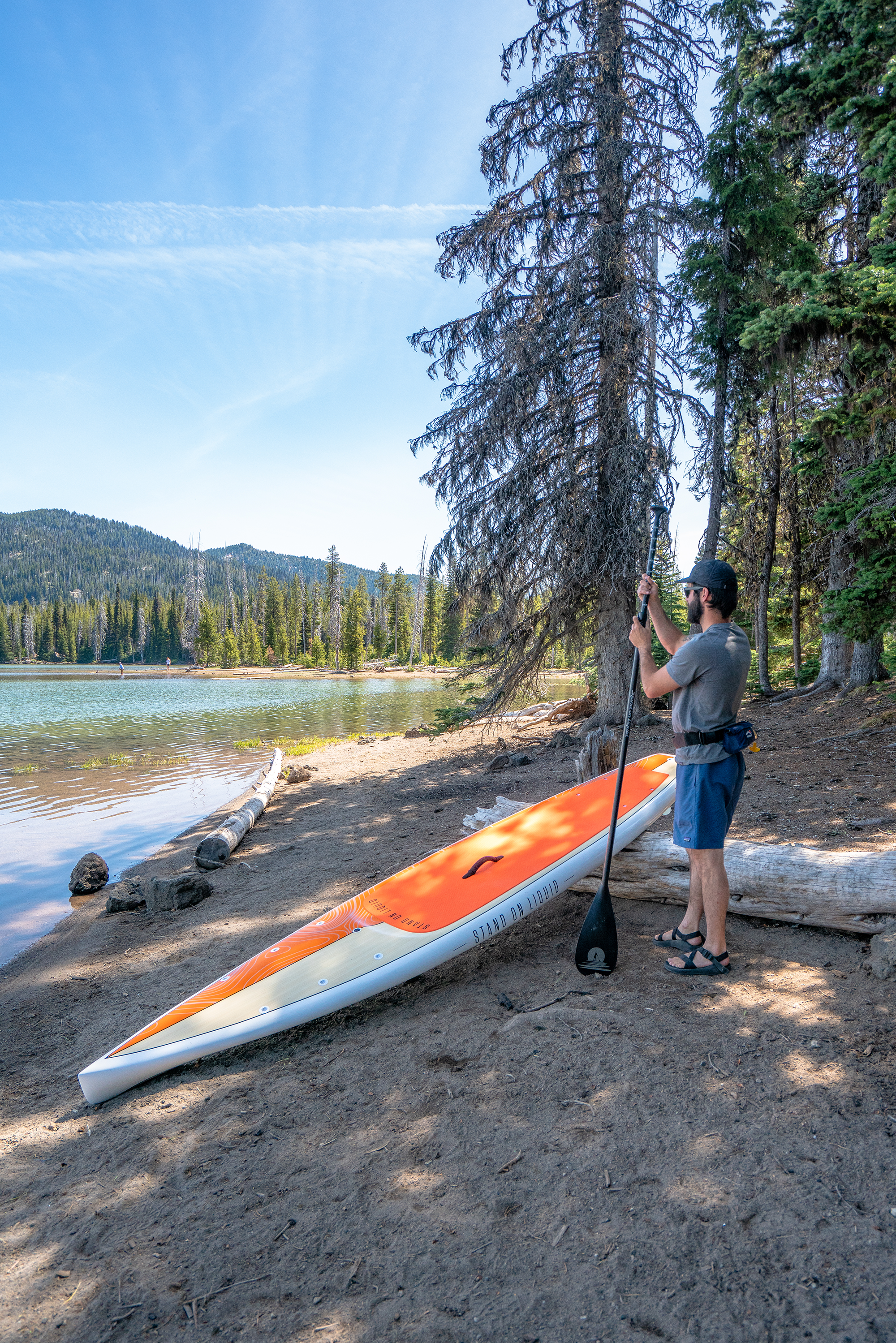 Our best performing SUPS
Elegant Efficiency
Beautifully constructed for
Speed & Tracking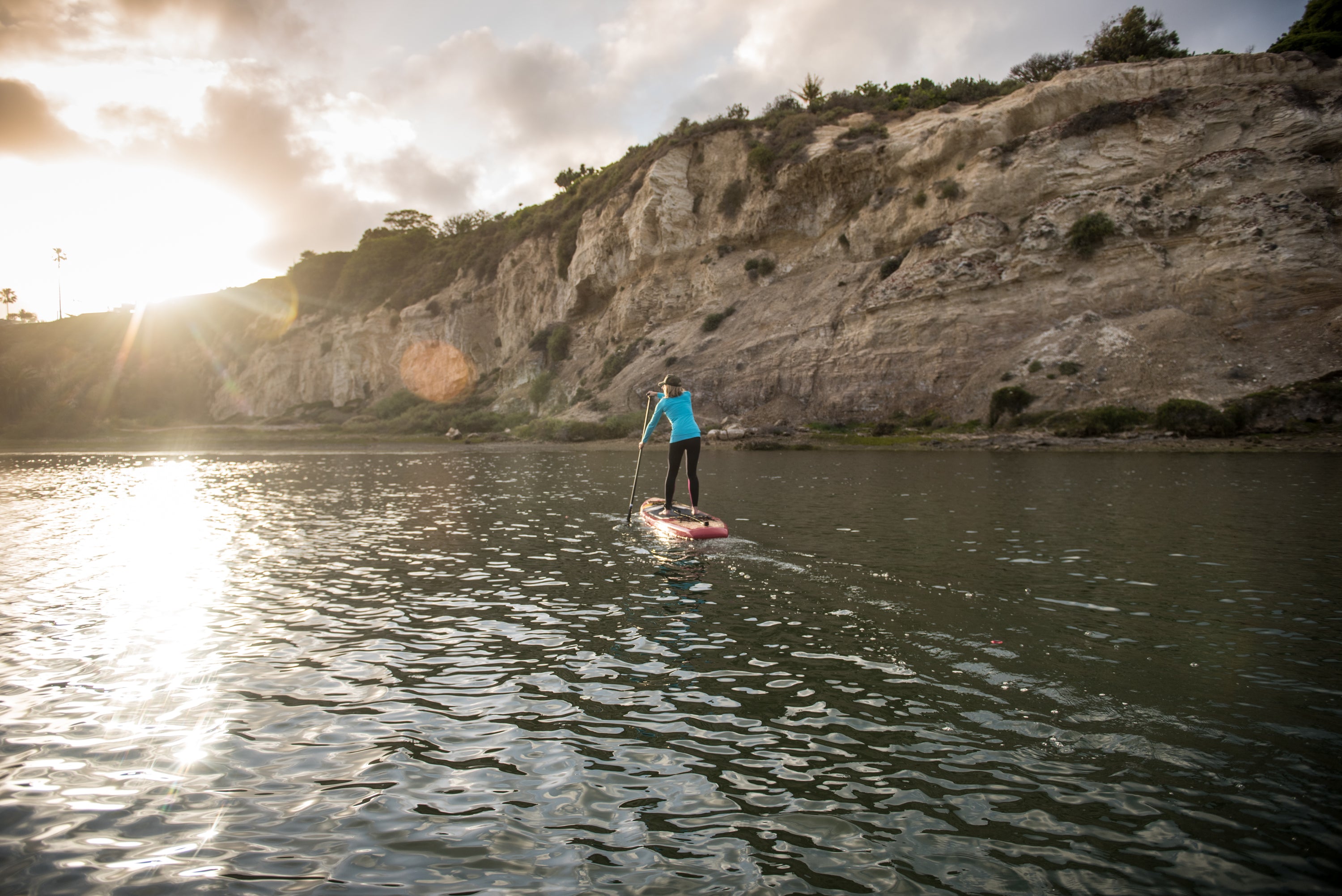 Your board. Your adventure.
Embark and Explore
Customer Reviews
06/07/2022
Charlie

United States
I recommend this product
PERFECT!
I wasn't planning on buying this board but made the "mistake" of checking out the Stand on Liquid shop and saw it, paddled it, and bought it. No kidding, its a perfect tour board. Lots of volume in the bow like my race boards and the rocker is dead on. Easy to balance on and paddle. My new favorite. Already sold my old 404 and my PH Viper is on consignment.
08/20/2022
April

United States
I recommend this product
the Orion
Finally a race board that is stable. You guys should make a 14' one at 28" wide. I would buy that one too if it was light enough for me to lift.
08/22/2022
Stand on Liquid
Yea, we used to make this one in a 14' ... we'll see if we can bring it back. Thanks for your comment!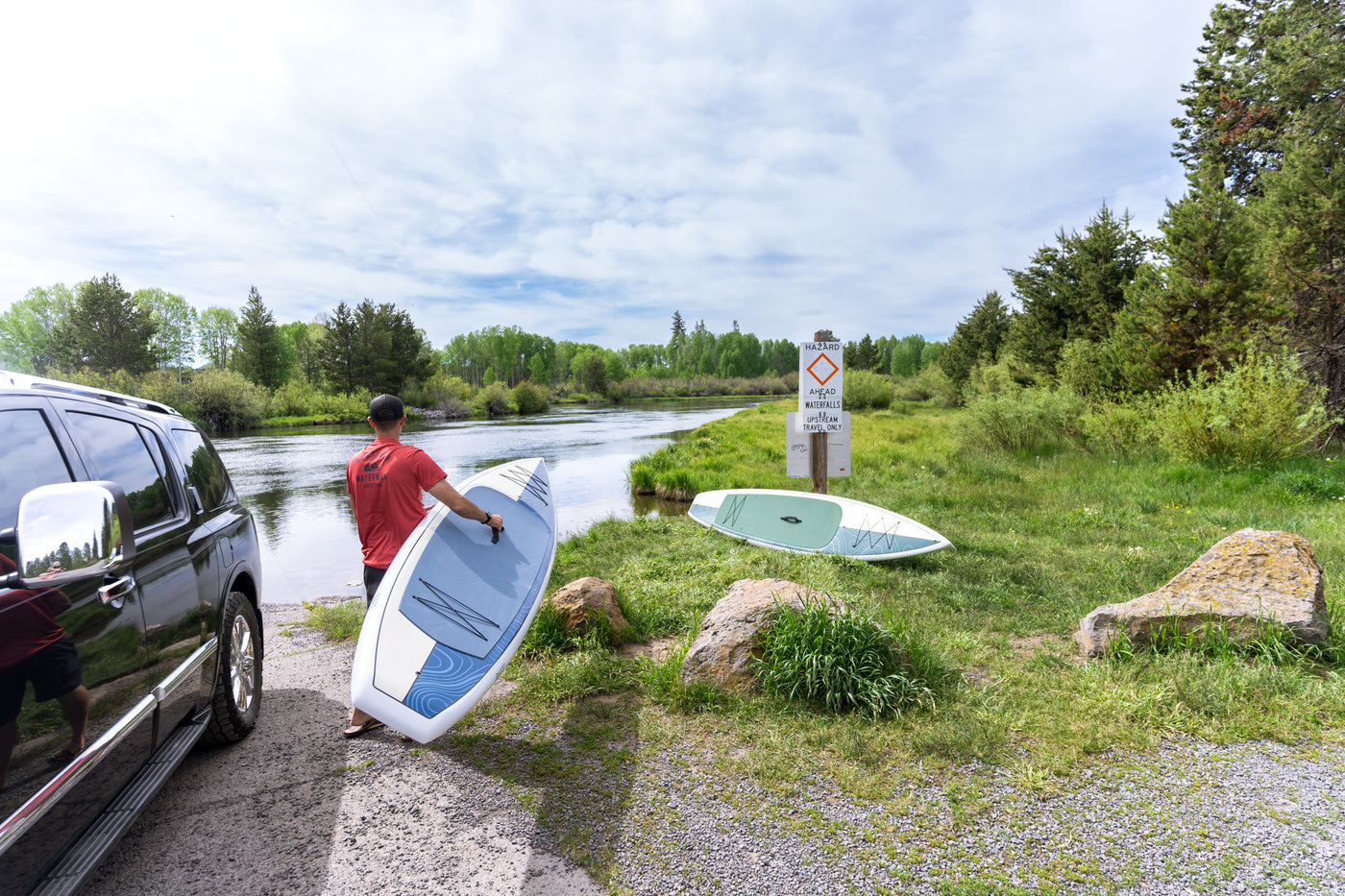 Not ready to buy?
SUP Rentals
Whether you choose to paddle the Deschutes River through the Old Mill or head up to the Cascade Lakes, come pick up your reserved paddleboard at their shop and they'll help you load your car with the necessary straps and pads for most vehicles. The storefront is conveniently located near downtown Bend and along the Cascade Lakes Highway — the gateway to Mt. Bachelor and Central Oregon's beautiful Cascade lakes.