Cascade Lakes Highway
There's a reason why Stand on Liquid's headquarters are in Bend, Oregon. A quick thirty-minute drive up the Cascade Lakes Highway will land you among over a dozen pristine, high mountain lakes. Sparks Lake is a local favorite, with spectacular views of South Sister and fun coves to explore. If you don't own a paddle board already, consider Elk Lake, which rents paddle boards and also affords views of South Sister, Broken Top and Mount Bachelor. Fuel your paddle with a burger at the lodge and explore the beaches while you take in the beauty. These lakes are just the tip of the Cascade Lakes Highway iceberg! Continue on to Lava Lake, Cultus Lake or Wickiup Reservoir to find all the flatwater your heart desires.
Puget Sound
Puget Sound's protected waters are ideal for smooth paddling, with the added bonus of jaw-droppingly gorgeous natural surroundings. The beautiful Puget Sound is a 100-mile-long system of connected waterways that blend the Pacific Ocean and the Salish Sea. Put in at Boston Harbor and ride downwind south to Olympia, or if the tide is in, head north to Harstine Island for sandy beaches and lush forest. Bonus Tip: Enjoy a sunset over the Olympic mountain range while you paddle in for dinner.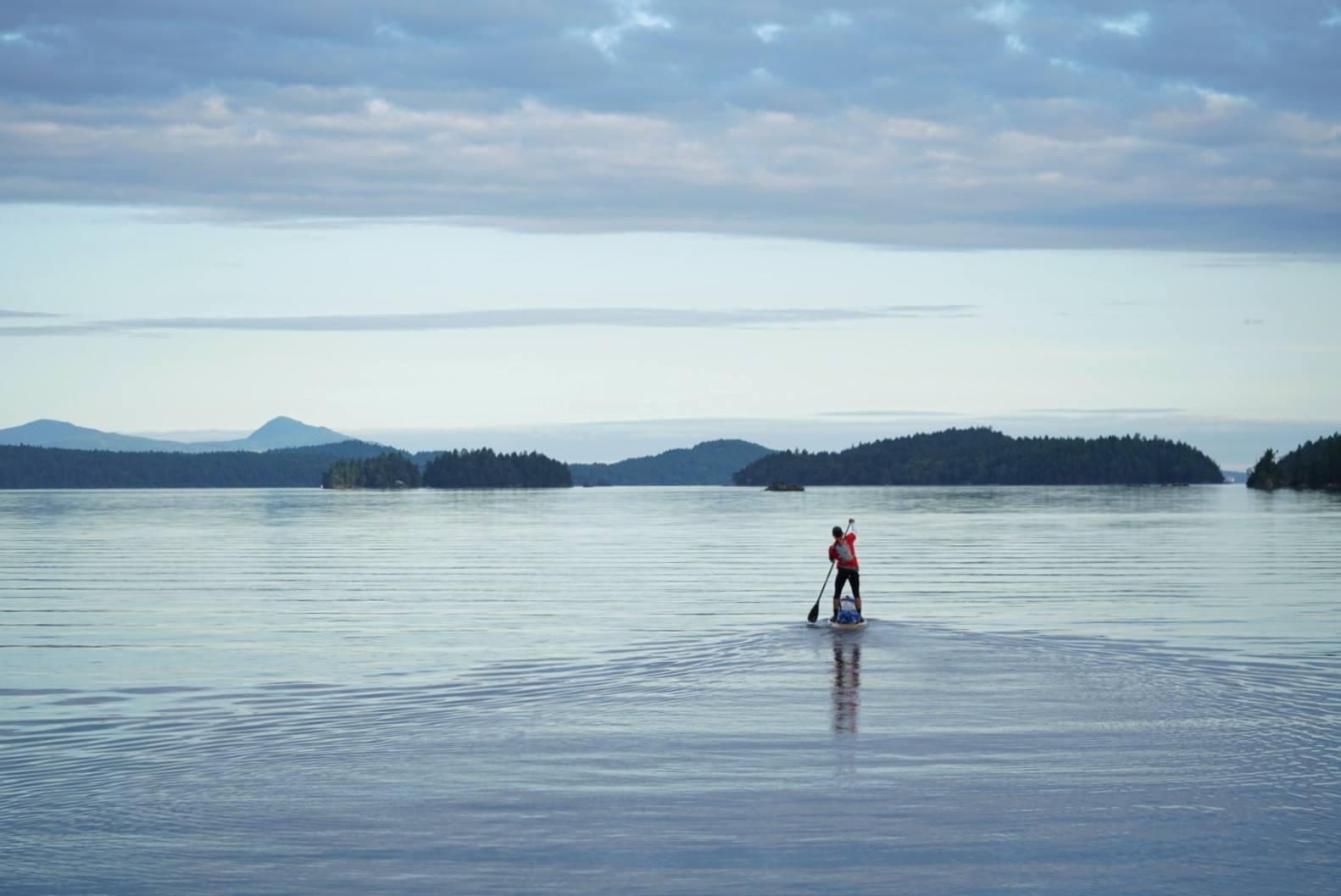 Lake Coeur d'Alene
With a thriving water sports community and miles of shoreline and coves to explore, Lake Coeur d'Alene may be the new stand up paddleboarding mecca. Moose, Bear, Coyote, Mountain Goat, Osprey, Bald Eagles and Great Blue Herons are just some of the local wildlife you may encounter while paddling in this North Idaho lake.
SUP yoga
classes, SUP races and tours are also available at the many SUP rental shops cropping up in town.
Owyhee River
The buzzword of Spring 2016 among river runners of all types, the Owyhee River, the myth, the legend... was in for the first time in years. (Thank you, El Nino!) Only navigable 2-3 months a year depending on the runoff, and very remote, the Owyhee can be a bit elusive. It's not the easiest to get to and once you're on the river getting out is close to impossible. Long, remote, wild: you'll soak in the canyon landscape without the crowds. With everything from Class II to Class IV rapids, this is a great place to put your
whitewater SUP
skills to use.
Columbia Gorge
Consistent summer winds, fast shuttles, hot temperatures, and fresh water makes the Columbia Gorge one of the top downwind locations in the world. The Viento Run is the most famous downwinders in the area and is one of many launch spots. If you're looking for a lower octane experience, enjoy paddling along one of the protected beaches. After feeling the wind in your hair (literally), make sure you grab a frosty microbrew at one of the several world-class breweries in charming Hood River.